equipment and tool storage
armorgard

Strongbank
View Video
The ultra-strong range of tool safes from Armorgard. Strongbank™ – the world's toughest strongbox.
When we began in the industry, we set out to design and build the ultimate secure storage box. The result was Strongbank™. Now, more than 25 years later, there is still nothing on the market that compares.
Manufactured using 3 and 5mm steel, with vulnerable areas specially strengthened, this state-of-the-art strongbox delivers virtually indestructible performance to deter even the most determined thief. It is quite simply without a rival.
ticks the box for...
the ultra-strong range of tool safes
security rating – platinum
delivers virtually indestructible performance.
choose a model
features & specifications
Reinforced lid including corner brace for extra security
Keyed alike 5-lever deadlocks both sides with heavy duty chubb-style keys, and security ID numbers
Unique external and internal anti-jemmy systems and fully welded continuous piano hinge
Strong gas struts and safety catch fitted as standard - conform to industry standards
Suitable for sites and vans
Powder coated for maximum durability
Fork skids with fixing slots for easily adding castors (except SB1)
Robust construction from 3mm heavy duty steel plate throughout
accessories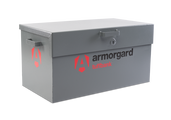 Tuffbank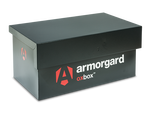 Oxbox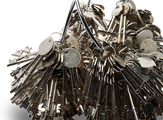 Replacement Keys
Replacement Deadlocks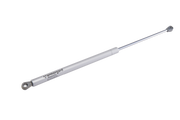 300N gas strut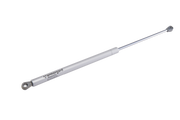 450N gas strut
reviews
Strongbank Reviews
Good for the project

Needed for a secure project for a forestry site.

Great

The anti crowbar lid and thickness off material used are great.

The best

Needed/Wanted the best.

Recommended

They were recommended to me by someone who got broken into and they couldn't get into there boxes.

Secure solution

Box is in an exposed isolated site, I wanted the most secure solution I could find.

Recommended

They were recommended to me, by someone who got broken into and they didn't get into there boxes.

Great quality

Dimensions, security and build quality are great. Good addition to a range would be weatherproof secure box for pick up trucks of similar dimensions to SB1.

Extremely strong storage box

We wanted an extremely strong and secure tool storage box for our building sites. We would rather spend a little more for the extra high security.. The Armorgard SB3 looks like one of the best on the market and excellent value at £600 from Duotool Direct Ltd.

Good

Good price, solid item and good reviews.

Stronger made

Thicker steel and stronger made than oposition.