equipment and tool storage
armorgard

Tuffstor cabinet
View Video
The ultra-tough cabinet that keeps your equipment organised and accessible. TuffStor Cabinet™ offers the same level of security as a conventional site safe, but with the advantage of using less floor space, making your tools and equipment easier to access. This versatile high-security cabinet Is ideal for use in both workshops and vehicles – or simply add castors using the pre-drilled holes and wheel it wherever you like!
ticks the box for...
ultra-tough cabinet
keeps your equipment organised and accessible
ideal for use in both workshops and vehicles
choose a model
features & specifications
Keyed alike 5-lever deadlocks both sides with heavy duty chubb-style keys, welded security id numbers
Fully adjustable shelves fitted on all sizes
Powder coated for maximum durability
Heavy duty doors with fixed hinges and concealed anti-jemmy system
Fork skids with fixing slots for easily adding castors
Robust construction for maximum protection
accessories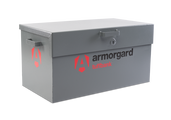 Tuffbank
TSC3 shelf c/w brackets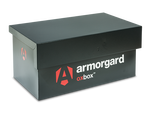 Oxbox

Fittingstor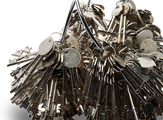 Replacement Keys
Replacement Deadlocks
TSC2 shelf c/w brackets
TSC1 shelf c/w brackets
reviews
Tuffstor cabinet Reviews
Stops burglars saving over £3,000

When a construction project I was working on was broken into at night by burglars the only person on site that didn't have their tools stolen had them in a tuffstor cabinet saving over £3,000 worth of hand and power tools. The safe did have some considerable attacks on it but they didn't get in. Great job

Secure cabinet

Size of secure cabinet was just what we was looking for and read good reviews of Armorgard products.

Small touch up paint

Great quality but small touch up paint, would be great.

Great size

Great size but missing back or side mounting options.

Good storage solution

Have the Armorgard TB2 and I like the products you offer. The TSC3 seems like a good storage solution for my production area. I might look at further storage solutions later. I also like to support a British company.
I bought the wheels (CAS HD 6") and a quick crib sheet on how to fix them would have been handy. Though it's simple enough to install, it is still possible to get the wheel position wrong as I found out :)
Finally, I would also like to say that I'm very impressed at the speed between ordering the box and it being delivered. Many thanks for your first class delivery service. I've had two boxes delivered now and both times your delivery people have been first class!

Quality

I had seen your boxes on site before and was impressed with the quality.

Fantastic for small vans.

Only brand i have managed to find that sold a cabinet style vault rather than a chest, fantastic for small vans with space issues. Would be good to have the option to remove the feet on the cabinet that allow a forklift to pick it up, that being said appears to be an extremely good product, have already recommended it to multiple people. would have also been good to see a demolition video of someone trying to break into it to see how it would have managed, was hesitant on the purchasing because of this but glad I did.