The Armorgard DrumBank range now offers even greater flexibility and choice with the introduction of new extra heavy duty storage for larger 200L or above drums and IBCs.
Options include the DB2S euro pallet size, which holds 2x drums; the DB4S standard pallet size, which holds 4x drums; and the DBIBC1, specifically designed for IBC containers.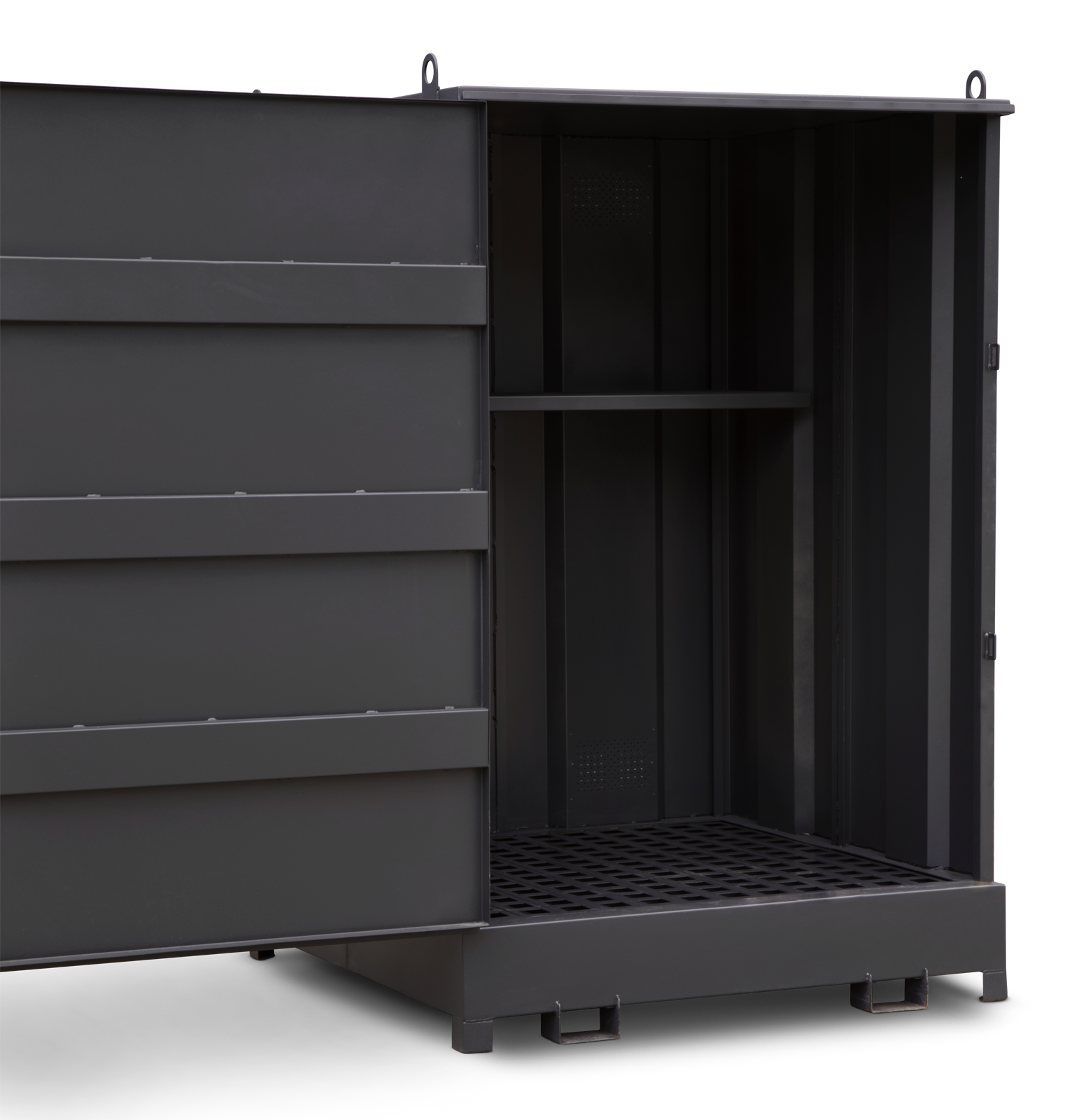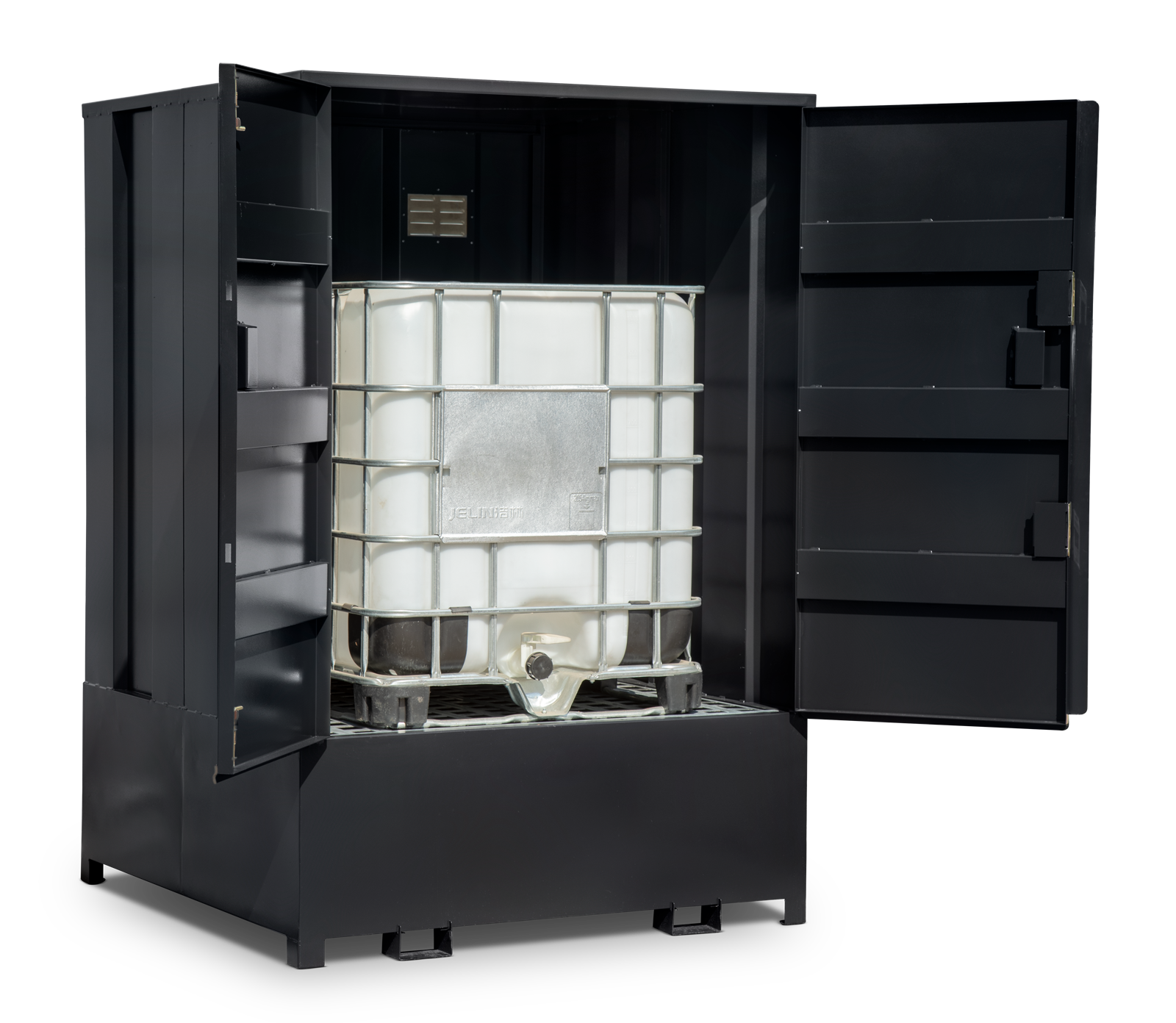 There is also extra height to allow for drums that have pumps fitted to the top, plus options for storing and transporting different sized and multiple drums and IBCs.
"We are very pleased to be able to expand our respected DrumBank range with the introduction of these unique benefits," said Matt Partridge R&D Manager at Armorgard. "Other current designs don't allow extra space for drums that have pumps fitted to the top, or allow extra storage for smaller cans or accessories to be stored securely with the drums."
Other key features include COSHH compliant fire resistant performance up to 30 mins, flameproof gauze ventilation, heavy-duty doors and 5-lever deadlocks, fully welded sump, removable grated flooring, high and low ventilation and forklift pockets.
More information about the DrumBank range, including full specifications, product options and how to order can be found by visiting: https://www.armorgard.co.uk/prod/drumbank​