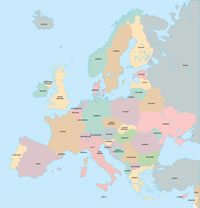 Armorgard have recently appointed an official distributor for The Netherlands. This means that they now have a presence in France, Germany, Ireland, Denmark, Sweden, Norway and now Holland.
As a result of a constant flow of enquiries, the Armorgard brand is becoming quite popular within Europe. Recently a company in Rotterdam required a quantity of hazardous storage vaults within 2 working days of enquiring. The FlamBank was the perfect answer, fully complying with all the necessary regulations. Armorgard not only fulfilled the order to a satisfactory level, but they could have delivered it next day!
Further afield, Armorgard have dealers set up in Canada, USA and Australia.