Leading the market for over 30 years, Armorgard designs and manufactures market leading products for secure tool storage, efficient manual handling and improved site safety. We're renowned for our customer service excellence, top product quality and super-efficient next-day delivery.
But we're about more than construction, building and trade supplies – our in-house R&D team developed and introduced a brand NEW Welfare Range to the Armorgard family, putting the health and safety of workers at the forefront during COVID-19.
In addition to the Welfare Range, we welcomed a range of sanitising consumables. Our antimicrobial and cleansing non-alcoholic hand sanitiser is available in 5L bottles. Proven to kill coronavirus, these bottles have been the perfect pairing with our SaniStation range which we launched in 2020, dedicated to helping the fight against the COVID-19 pandemic.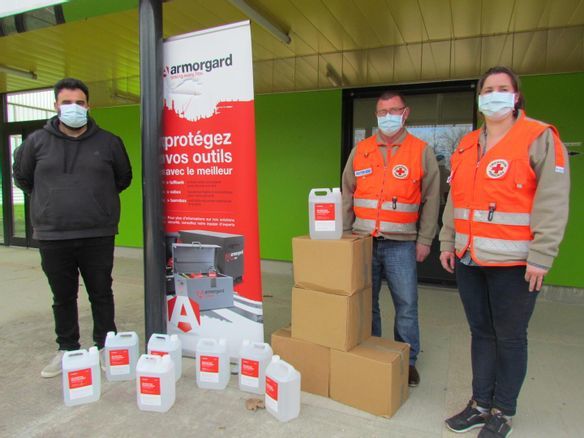 Our colleagues at Armorgard France recently donated 750 bottles of our Armorgard hand sanitiser to the French Red Cross. Since 1864, the Red Cross have been providing humanitarian, health, social, welfare and training services with over 18,000 employees and 56,000 volunteers. We donated the bottles of hand sanitiser to support the work they do, especially during the pandemic. The bottles of sanitiser will help them ensure that hands are kept clean without the need to constantly refill smaller bottles. The non-alcoholic solution is kind to skin, yet still kills 99.99% of bacteria.
"At Armorgard France, we are proud to be able to help out and donate over 750 bottles of hand sanitiser to the Red Cross Charity. We are doing this because the charity has helped a lot of people during the COVID-19 pandemic and we wanted to give something back – so everyone continues to stay clean and safe." said Abinoham Pantel, country manager for Armorgard France.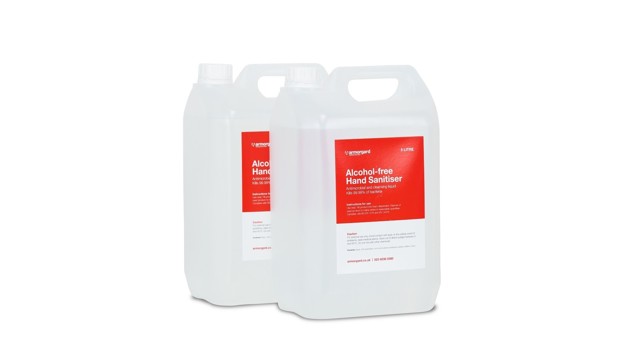 It's great to be able to help out such an amazing charity and we thank the French Red Cross for all the work that they do.