M&E March Offer is HERE!
Spend over £1000 on any armorgard order throughout March and receive a FREE tuffbench+.
Claim yours today using offer code MAR16.
The tuffbench+ is a new and improved tuffbench with added optional extras. Stronger more robust legs and increased steel thickness is what strengthens the product, but the real value comes from the new addition of the handle and wheels, making it easier to manoeuvre the product, particularly when vices are attached.

Note: vice attachement is not included.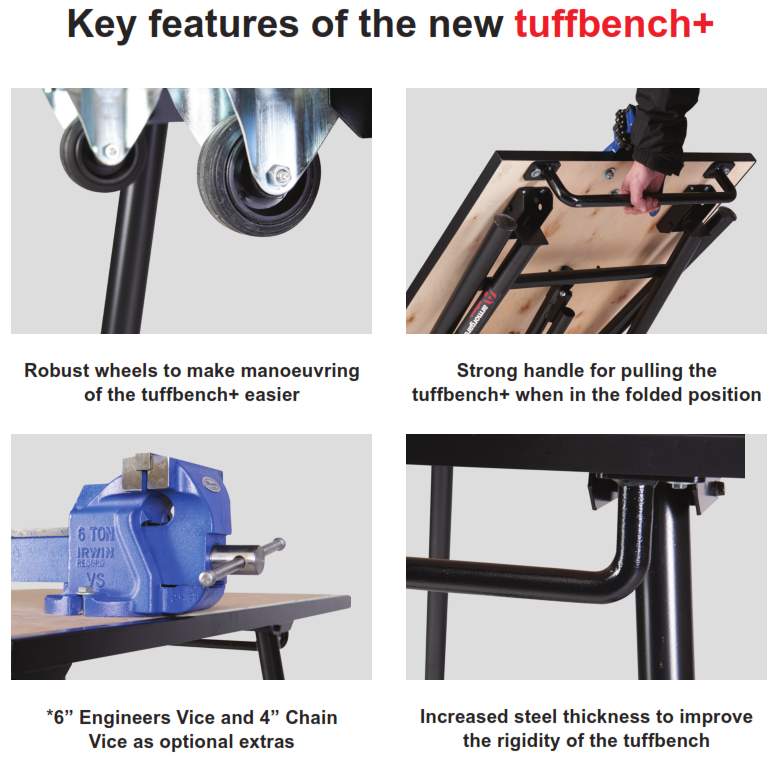 Click here to view the Terms and Conditions of this promotion.