When one of the world's biggest super-carriers, the USS George HW Bush, decided to moor on our doorstep, the urge to give it the once over was just too much to resist… so we organised several trips on the local rib to take a closer look at the little toy from across the pond.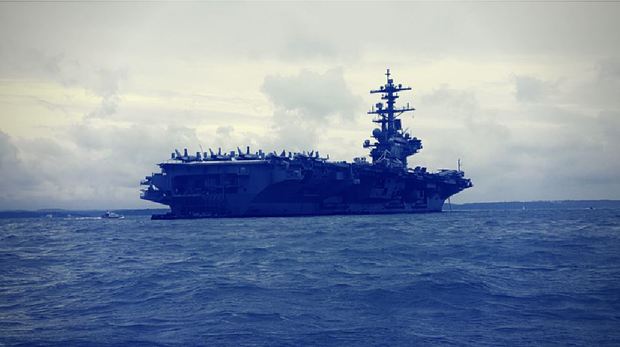 Carrying 5000 crew on-board, it's an impressive example of American engineering, and it's nice to see it's been painted grey to match the TuffBank! This large vessel is the same length as 340 TuffBank TB1's, and you could fit 16,800 CuttingStation's on its flight deck!
We enjoy studying other leading companies and what makes them so buoyant and dominant in the market, so we were keen to get inspiration from this aircraft carrier, a market leader in the navies of the world, as well as take the chance to reward the team for the huge successes of 2017 so far.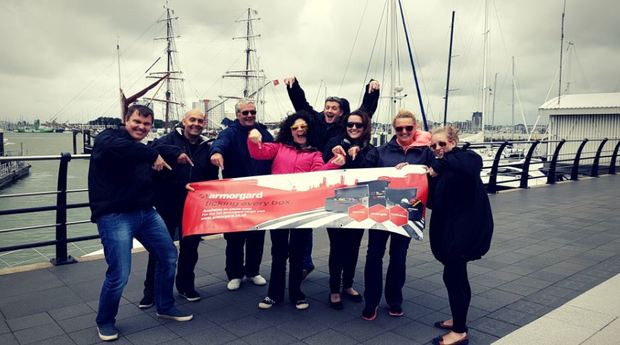 After a 45 minute knuckle-whitening ride, we had cleared some cobwebs out and discovered a few lessons to take back to our workplace;
We discovered what it is 'ride the waves' - even when the waves in the market may appear to be a little turbulent
When the power is reduced, you feel every wave, get wetter and increase your likelihood of succumbing to the swelling ocean
A power boat gets you to the 'blue water' much quicker and allows you to introduce new and fun products and services quicker than if you are just sailing with the wind
You get wet along the way, but just hold on, breathe deeply, stay calm, enjoy the ride, stay on course and power through – you'll get to your destination!
The team go with the boat – if more power is applied and the boat goes faster, the team go with it – whereas if the boat sinks, the whole team sinks – it demonstrates the importance of teamwork and working together
Look out for landmarks along the way, it helps you to see how well you are progressing on your journey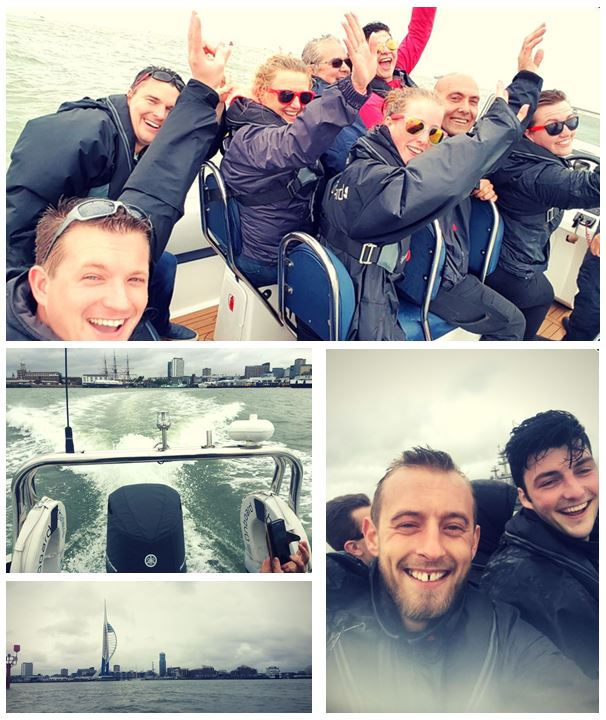 There's no stopping us now – we're on a mission to make some waves!