Tool theft remains a key concern for building and construction firms and one that will encourage further investment in site security. Want to make life tougher for site thieves?
The TuffBank TB2 and TB3 site boxes and TBC4 and TBC5 site chests - the only storage solution of their kind in the UK to have Secured by Design (SBD), the official police preferred specification.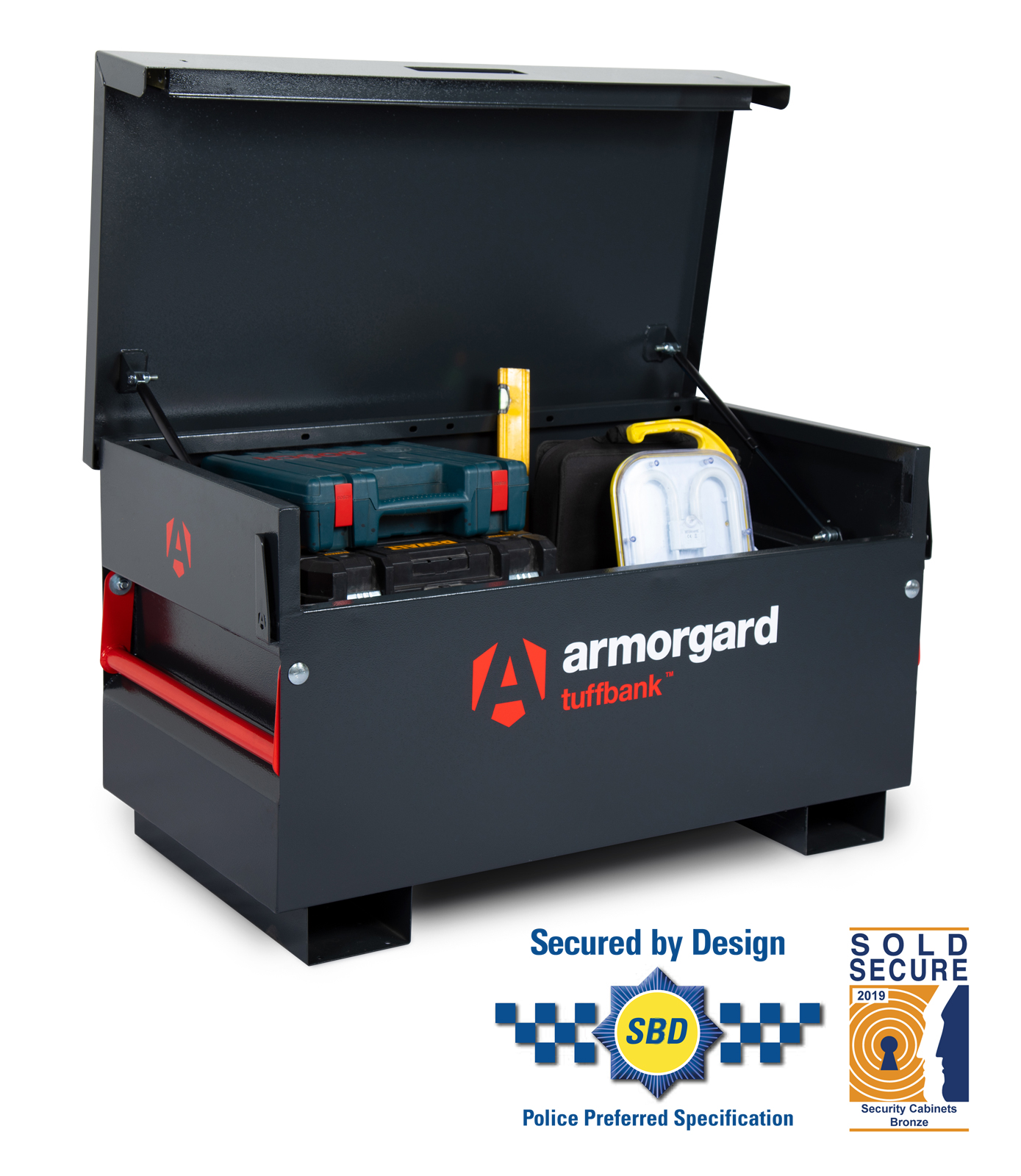 We have introduced these specially designed heavy duty, high security site boxes and chests to combat rising theft from construction sites - more than half of builders in the UK have been victims of theft, with tools and equipment being stolen direct from construction sites.
The TuffBank TB2 and TB3 site boxes and TBC4 and TBC5 site chests have anti-jemmy features and additional internal reinforcements that make locks almost impenetrable. These formidable four were given the SBD seal of approval following rigorous testing.
The new SBD police preferred spec TuffBank adds a new slam stop lid stay that enhances user safety, inset handles for a streamlined finish and a cable passing point for charging without compromising security.
In addition, we have introduced the PowerShelf to instantly transform TuffBank into a secure power source. This innovative optional extra includes four 110v sockets and four USB ports. Also available are crane lifting eyes and robust castors to allow for easy movement.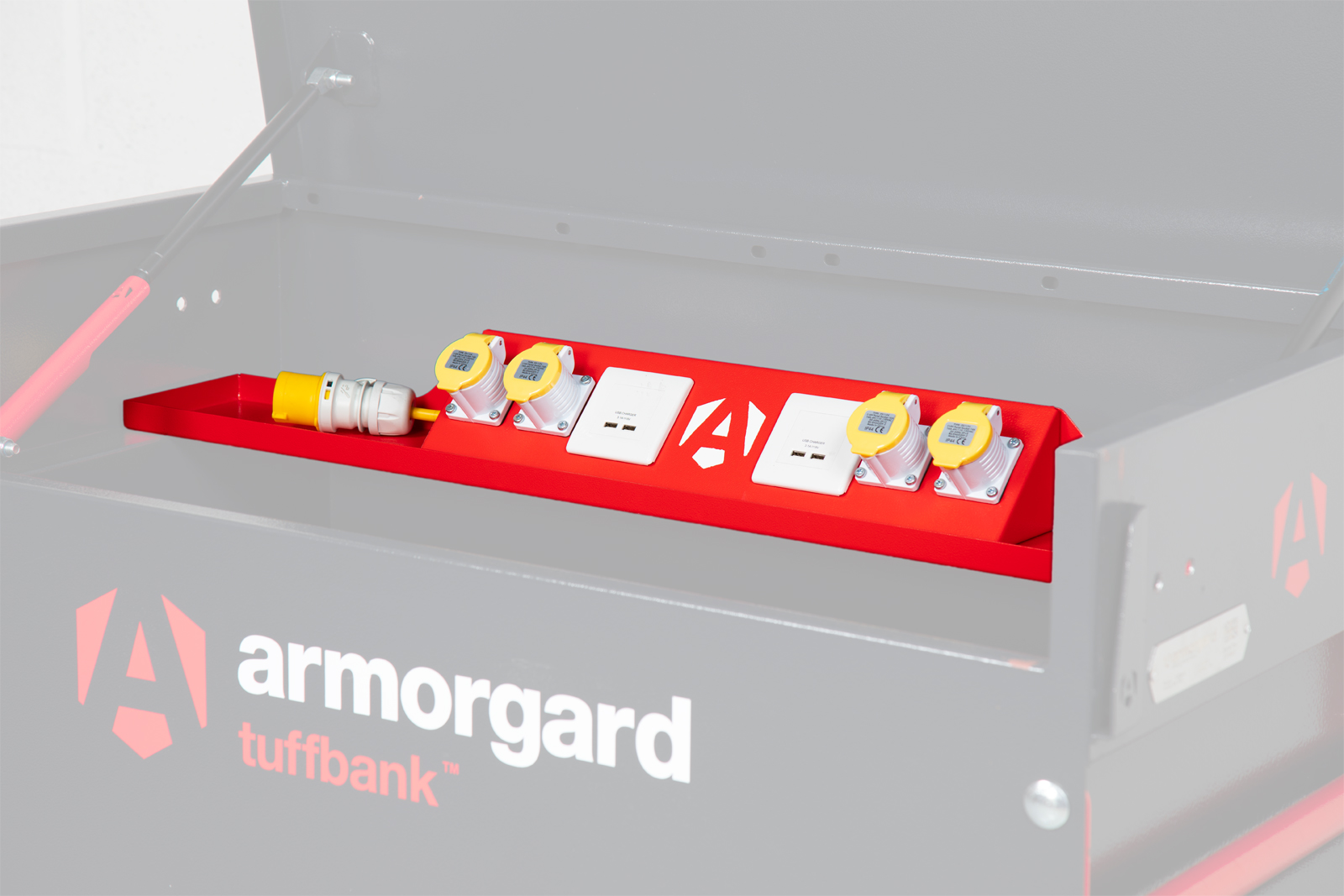 TuffBank TB2 TB3 site boxes and TBC4 TBC5 site chests with SBD specification are available in tool and equipment hire shops throughout the UK.
Want to find out more? Call us on 023 9238 0280