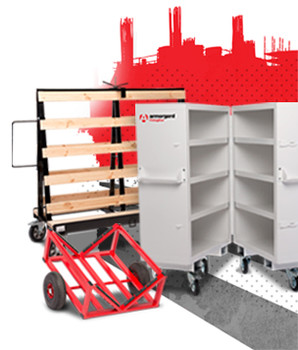 Here at Armorgard we are pleased to introduce three new innovative products:
V-Kart - for easy manoeuvring of pipe, steel and other lengths of materials.
Loadall – for stress-free transportation and storage of large sheets of board.
FittingStor – for innovative storing in narrow spaces.
No competing products come even close in terms of unique design, distinctive safety features and of course quality and durability. We are certain that the new Armorgard products will make your job easier, significantly safer and more enjoyable.