The 8 best construction site set-up products.
Construction site set up is always challenging: a multifaceted job that needs to run smoothly to keep timelines and budgets on track.
Whether you are a project manager running and managing a small job, or a subcontractor working at a large site controlled by someone else, checking that working conditions are healthy and safe before work begins and ensuring that the proposed work is not going to put others at risk requires planning and organisation.
And like any successful action plan, a list of essentials is required.
That's why we created our site set up range including; work platforms and units, tool storage solutions, manual handling products and hazardous goods storage. All designed and selected to meet your quality, safety and standards compliance needs, increase productivity, and boost workmanship and reputation.
It's how we can help your next project to run smoothly.
Information to display
There's information that needs to be displayed on site, right from the start of your construction project. Get it right from day one with InstructaHut, an all-in-one noticeboard, meeting point and emergency station for first-aid, H&S and fire equipment.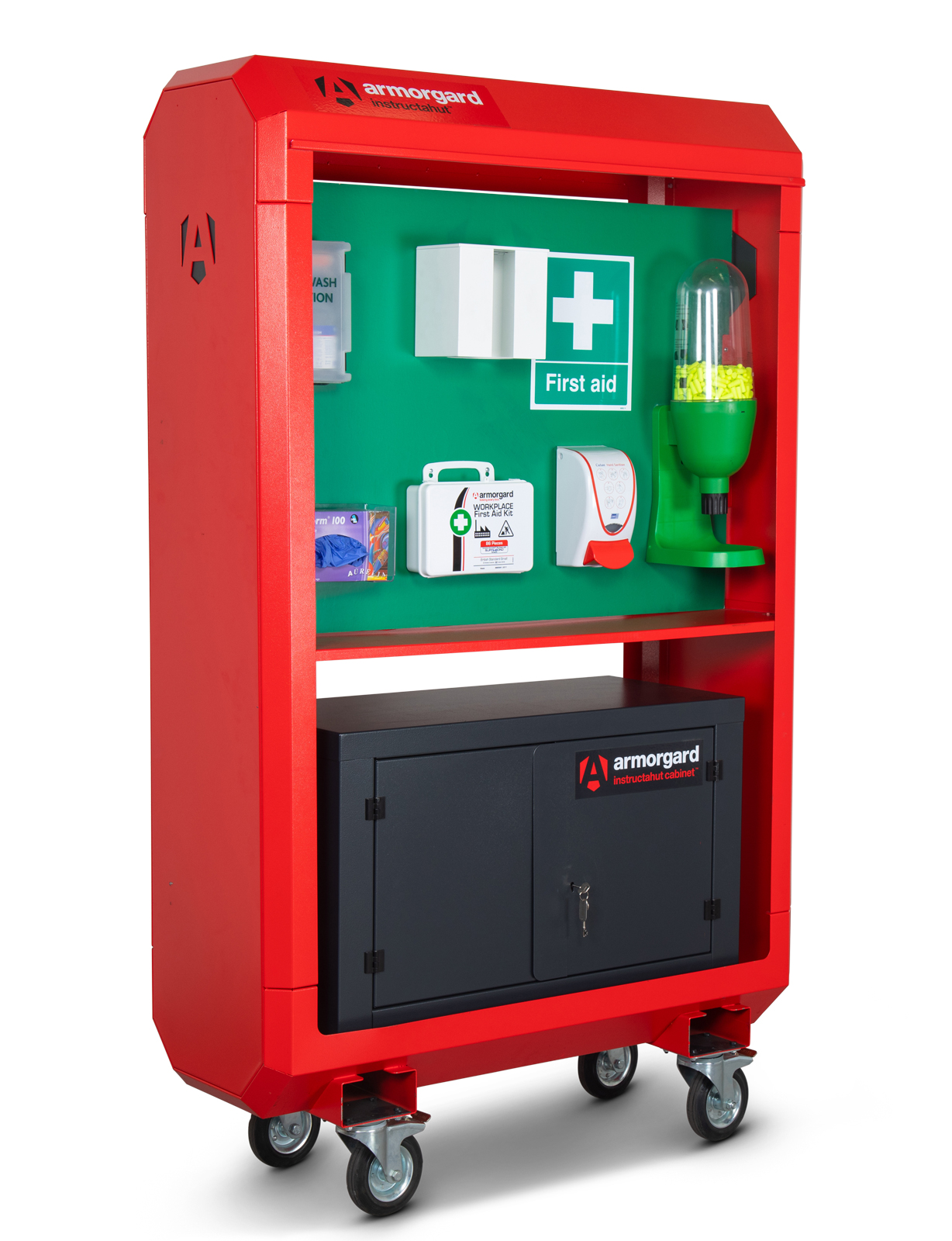 InstructaHut could be described as a hybrid of RAMS, first-aid and fire-safety board. Our aim was to create an information board that would be recognised by its shape and colour, to instinctively remind anybody on site of H&S instructions and responsibilities.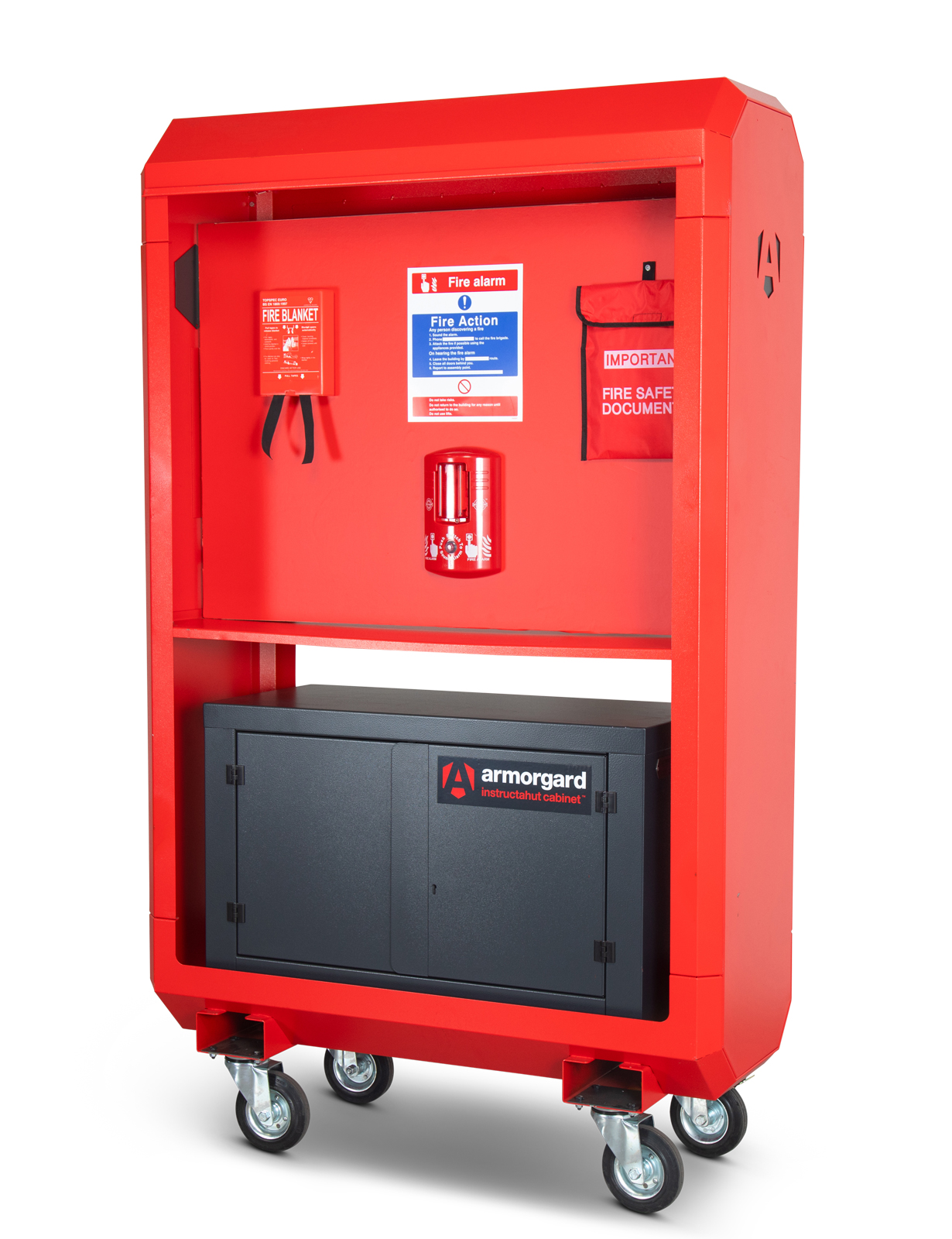 Smart and professional, it stands out on site and helps contractors to remain compliant while keeping sites safe. The durable and easy-to-clean base is perfect for even the toughest environments; the double-sided board, which can be vinyl wrapped in various colours for different solutions, offers great usage flexibility.
Store the liquids safely
Storing hazardous chemicals and flammables on site is made easy with our range of COSHH storage solutions. As well as exposing individuals to possible risk, failure to comply with Control of Substances Hazardous to Health (COSHH) regulations is an offence under the Health and Safety at Work Act 1974.
The ultra-tough, lockable FlamBank ensures that your hazardous substances are safely and securely protected 24/7. Available in seven sizes, the FlamBank is ideal for use on construction sites.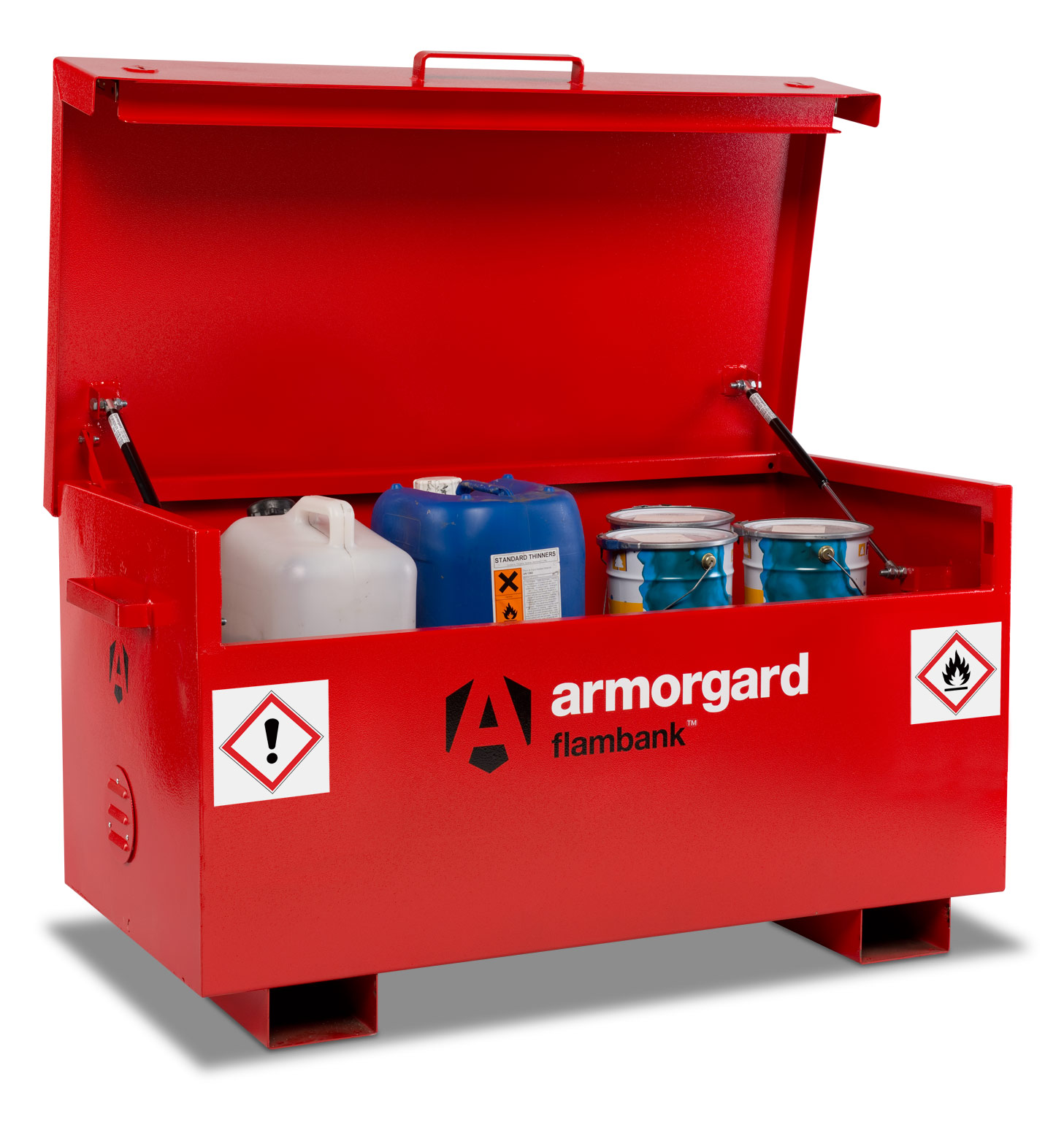 The COSHH compliant Armorgard DrumBank range, meanwhile, is specially designed to safely store a range of containers, such as 50 gallon drums, jerry cans, & IBC containers. Highly robust, the enclosed versions are fitted with heavy-duty doors and 5-lever deadlocks to protect your high value fuel and oil from theft and fire.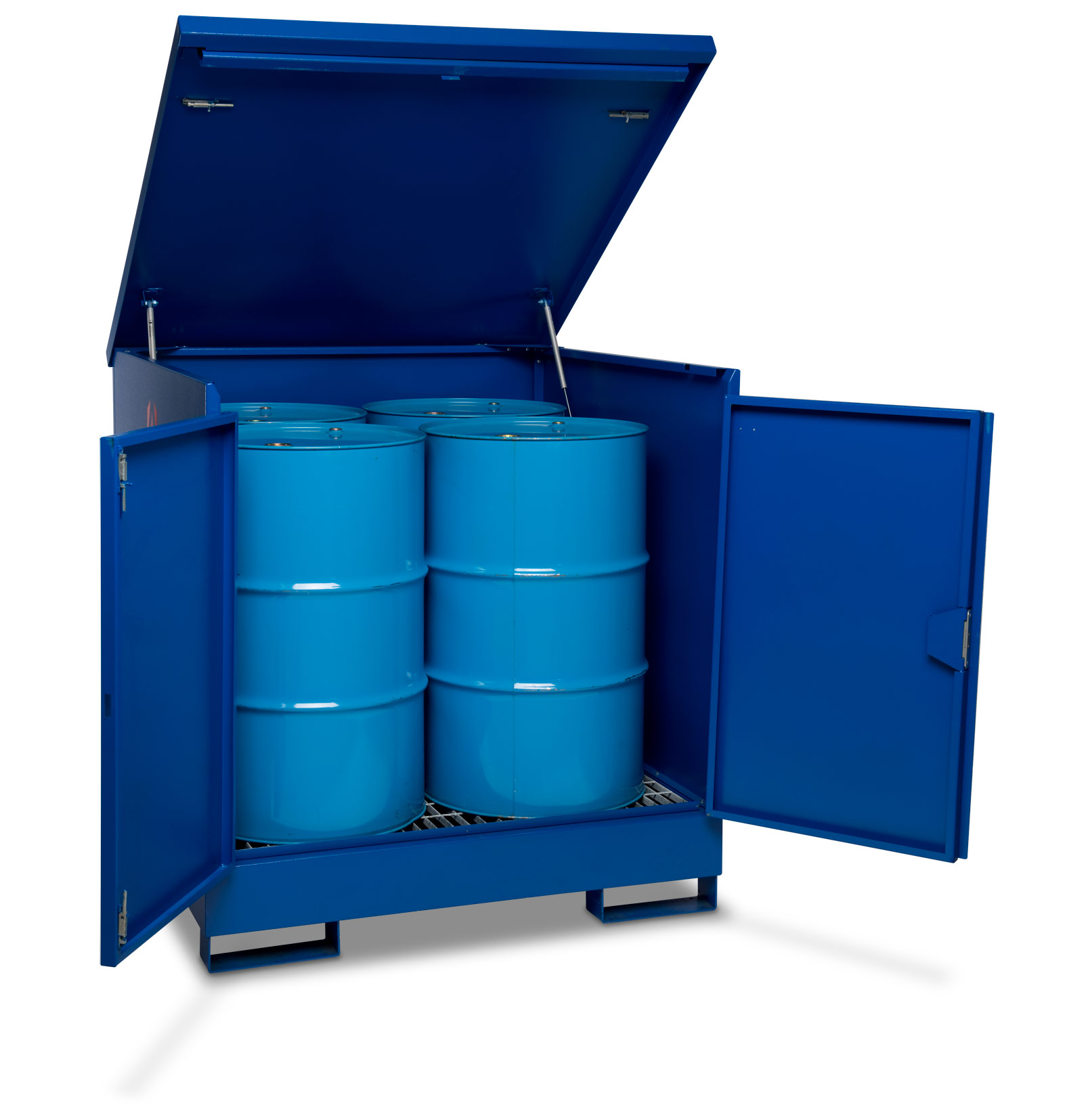 Organise and secure tools and equipment
Introducing designated tool and equipment storage areas, materials handling solutions and work units in strategic places around the site can reduce distances that workers must walk to get the equipment and encourage storage of equipment immediately after use, which increases productivity. A tidy, organised work area is a safe work area, helping to reduce the amount of equipment that is left lying around.
Our second-generation TuffBank has new safety, strength and security features, with optional PowerShelf and crane lifting eyes. It has also been tested and certified by Secured by Design (SBD) – the UK's official police preferred specification, making it an ideal choice for site set-up.
Reducing equipment theft on site by installing short to medium term secure storage is vital.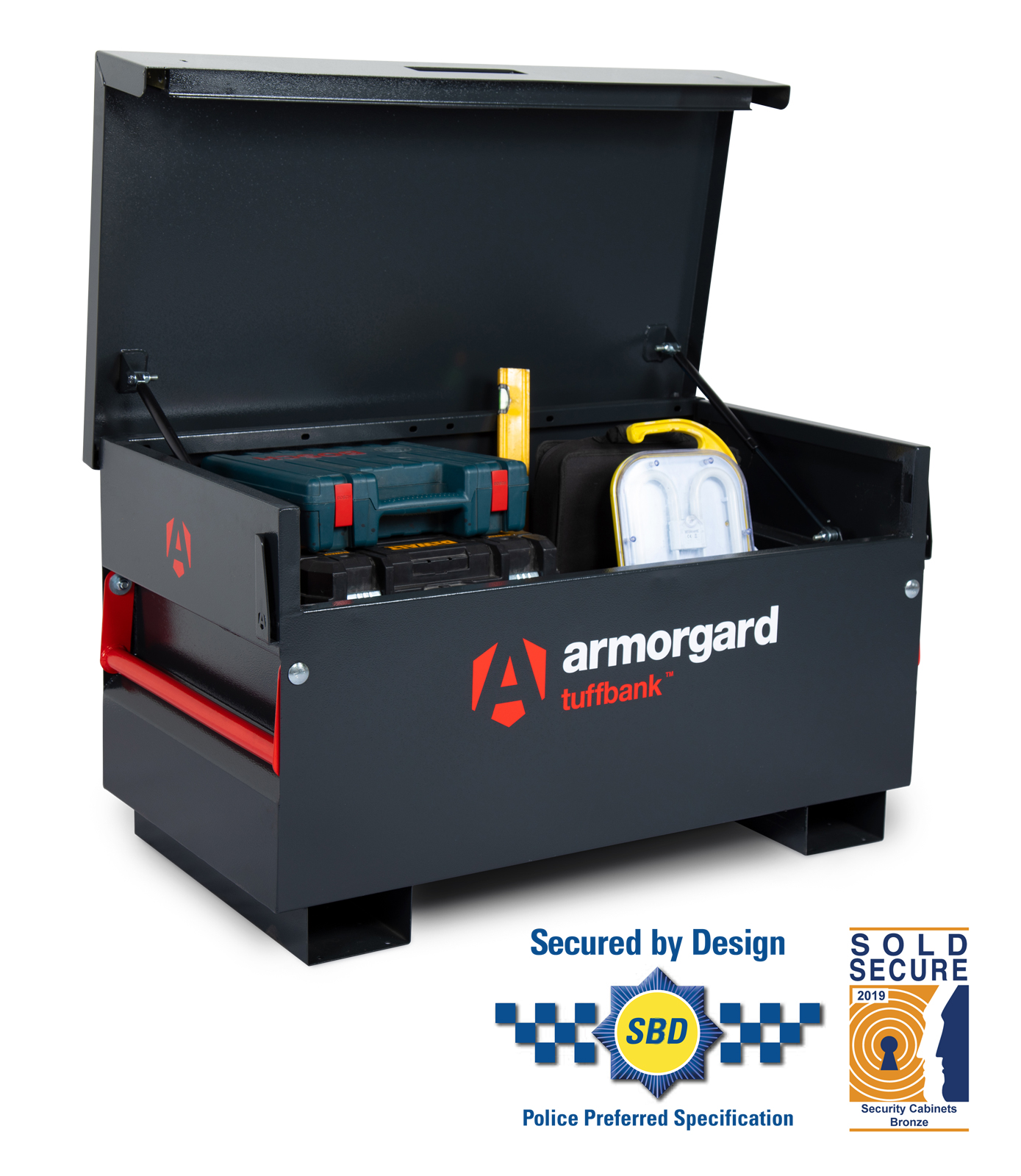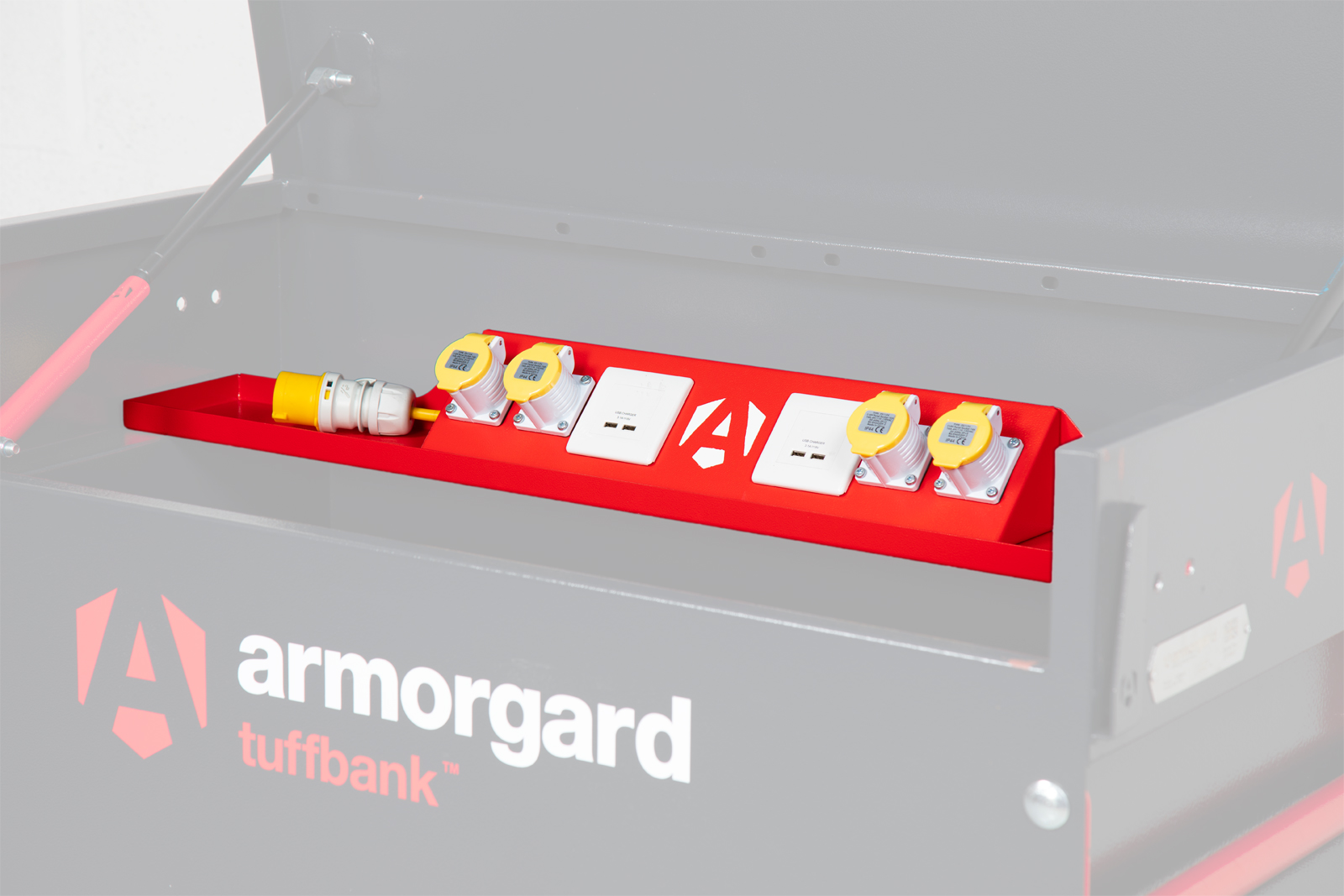 We have also included the Forma-Stor range; a strong and secure, rapid assembly, walk-in storage container. The ingenious modular design means it can be easily transported, assembled, deconstructed and flat packed in as little as 10 minutes without the need for tools. The 1 metre option is the only collapsible storage container of its kind on the market.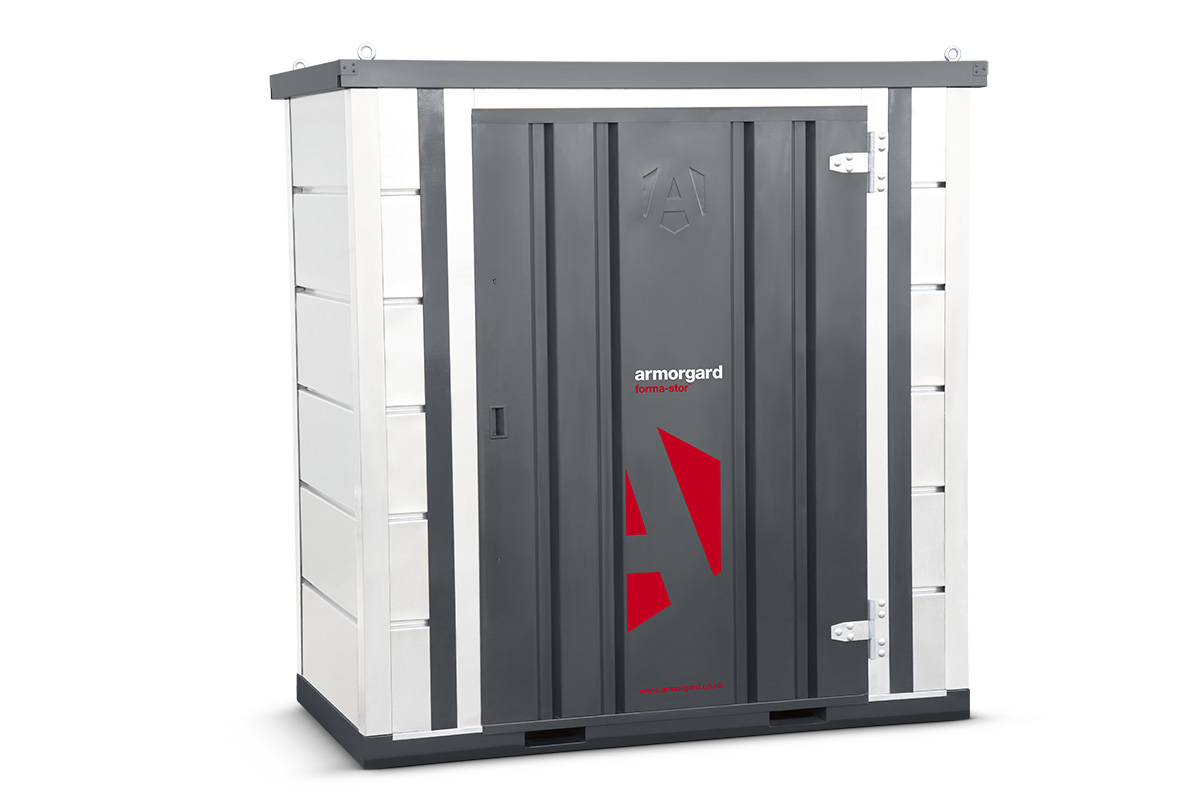 Ensure safety and awareness of work areas.
Our new innovative InstaGate crowd control barrier is a 'quick-to-deploy' system for site safety. Made from strong, lightweight aluminium, the Armorgard barrier is designed for easy movement and secure placement. With its braked wheels and a unique latching system, InstaGate can extend to any length and be opened and fixed single-handedly. Once expanded and braked, InstaGate forms a highly visible red and white barrier. Multiple units can be easily locked together.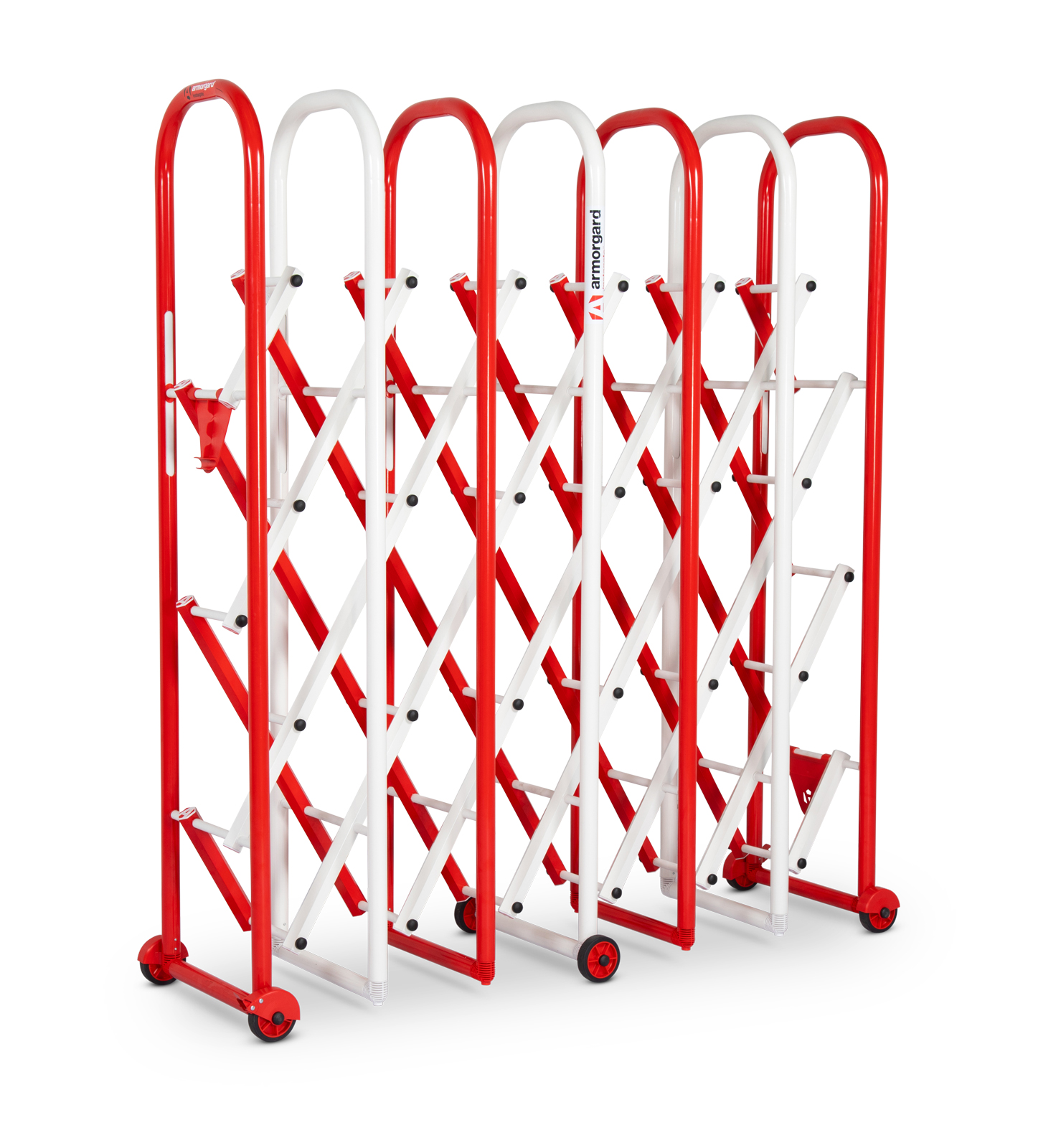 A smart, healthy way to handle waste and rubble
Ergonomically designed for maximum performance and efficiency, the Rubble Truck pulls on an array of unique features to create an indispensable onsite companion. Featuring an in-built tipping feature, a huge 400 litre capacity scoop, extra strength crane lift eyes, solid rubber wheels, and a unique stackable design, our multi-purpose Rubble Truck means you can maintain a working space that's safe and clutter free.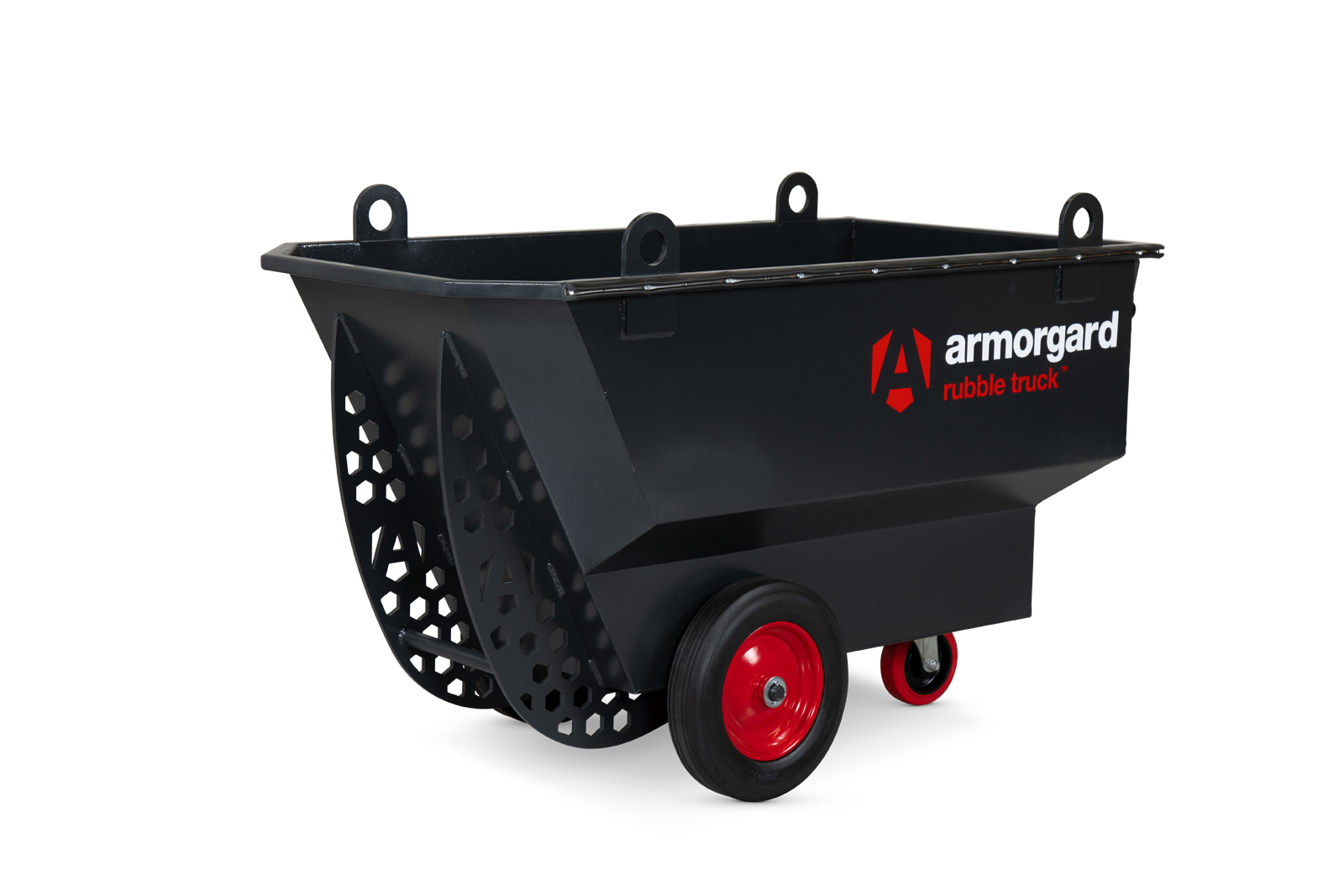 Safe, segregated battery charging
Power tools and mobile devices are especially vulnerable to theft when being charged on site. Our secure battery charging locker bank allows you to charge your equipment unattended, confident in the knowledge that it is safe from thieves. Specifically designed for power tools, mobile phones and other electrical devices; the PowerStation is ideal for use in the site office.
Want to discuss how we can help your next construction site set up run smoothly? Speak to our dedicated Site Set-Up account manager Karen Saunders today. Call on 023 9238 0280 or email [email protected]