When we announced we would be launching InstructaHut - an all-in-one noticeboard, meeting point and emergency station for first-aid, H&S and fire equipment - distributors and end users alike were, in a word, intrigued.
RAMS, Safety, Welfare boards - whatever name your construction site station goes by - are what some might call "make-shift", usually made by carpenters on site and often thrown into the skip after a project is completed. In other words: they haven't helped deliver a distinguished health and safety message.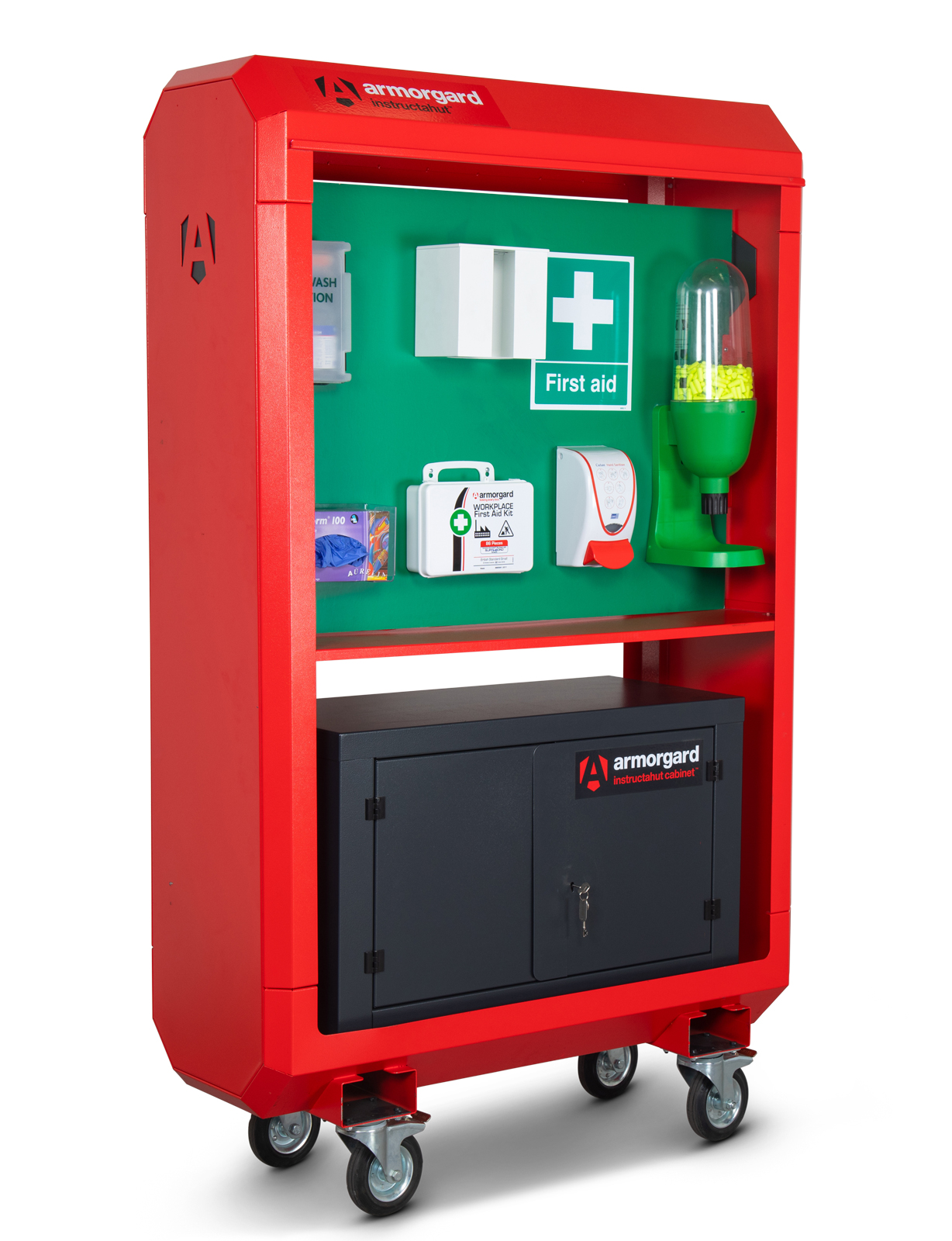 At Armorgard, we believe H&S information delivery goes far beyond the standard requirement.. Our mission behind InstructaHut, for instance, is to truly change the image of H&S information delivery, as well as making it more efficient and effective, particularly for smaller building and construction sites that may not have portacabin welfare units or RAMS boards.
The new improved InstructaHut could be described as a hybrid of RAMS, first-aid and fire-safety board. Our aim was to create an information board that would be recognised by its shape and colour, to instinctively remind anybody on site of H&S instructions and responsibilities.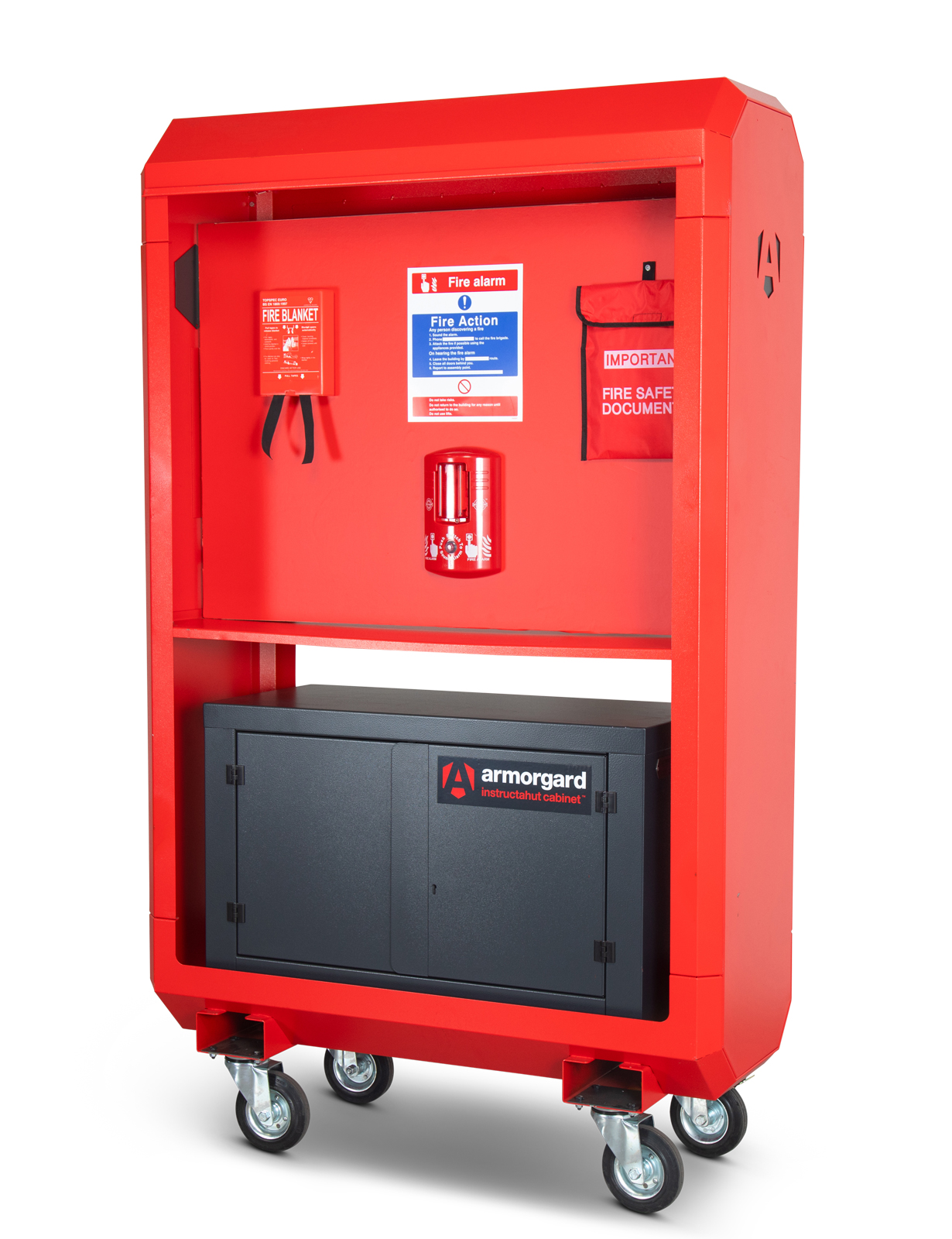 Smart and professional, it stands out on site and helps contractors to remain compliant while keeping sites safe. The durable and easy-to-clean base is perfect for even the toughest environments; the double-sided board, which can be vinyl wrapped in red for fire safety products and green for first aid products, offers great usage flexibility.
Add the optional Armorgard cabinet and you immediately provide a secure storage area for documents, tools, PPE, fire and first-aid equipment.
We believe InstructaHut is an essential health and safety solution for all construction sites. Can you afford not to have one? Make use of this all-in-one noticeboard, meeting point and emergency station for first-aid, H&S and fire equipment.
If we all work together we can make the construction industry a healthier and safer place to work in.