You know their name. But do you know their superpower?
The "unsung heroes" of Armorgard are the products that save your site. The supermen to your manual handling. The ones to rescue your equipment from villains, and ensure that safety comes first when storing hazardous substances.
​​Our hero of the week: BarroBox
The clear winner when it comes to mobile, secure tool vaults! This unique product helps keep tools secure wherever you need them. The BarroBox's superpower is transforming/shape-shifting from 'static' to 'mobile' within seconds - any construction worker's must-have!
The only product of its kind on the market
Robust and secure with anti-jemmy features
Innovative shape-shifting static-to-mobile superpower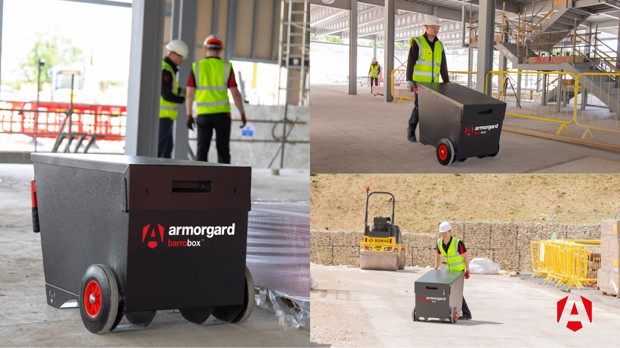 More information about the BarroBox here!
SiteStation
The SiteStation is a clever, robust, secure mobile office which supports socially distanced meetings and provides a neat area to store office equipment. The hero of taking everything you need from the office to the site.
110V LED lighting fitted as standard for the darker months
Secure lockable compartments to store valuable equipment and PPE
110v power available for charging electronic items

ScrubKart
Join the fight against the spread of viruses and bacteria with the ScrubKart. Saving your hands from the cold, this instant warm water hand washing solution helps you stay clean anywhere on site.
Built to last, with solid rubber tyres for rough terrains
110v or 240v power, designed to save the day on construction sites
Foot-operated tap and sink, with a kick bin and built-in paper towel & soap dispenser… truly the hero of hand washing!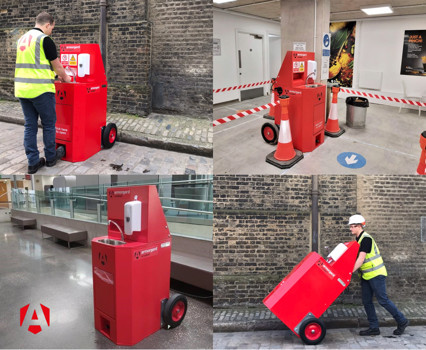 #ArmorgardUnsungHeroes